Complex Processes and Free Up Critical Resources
Robotic and Digital Business Automation​
A holistic approach to automation enables organizations to stay ahead of the curve by doing more with less, improving quality at the same time. Our digital transformation solutions focus on Robotic Process Automation (RPA) and Digital Process Automation (DPA). RPA performs repetitive and low-skilled tasks. DPA, on the other hand, is used to automate organizational processes with a goal of improving customer experience.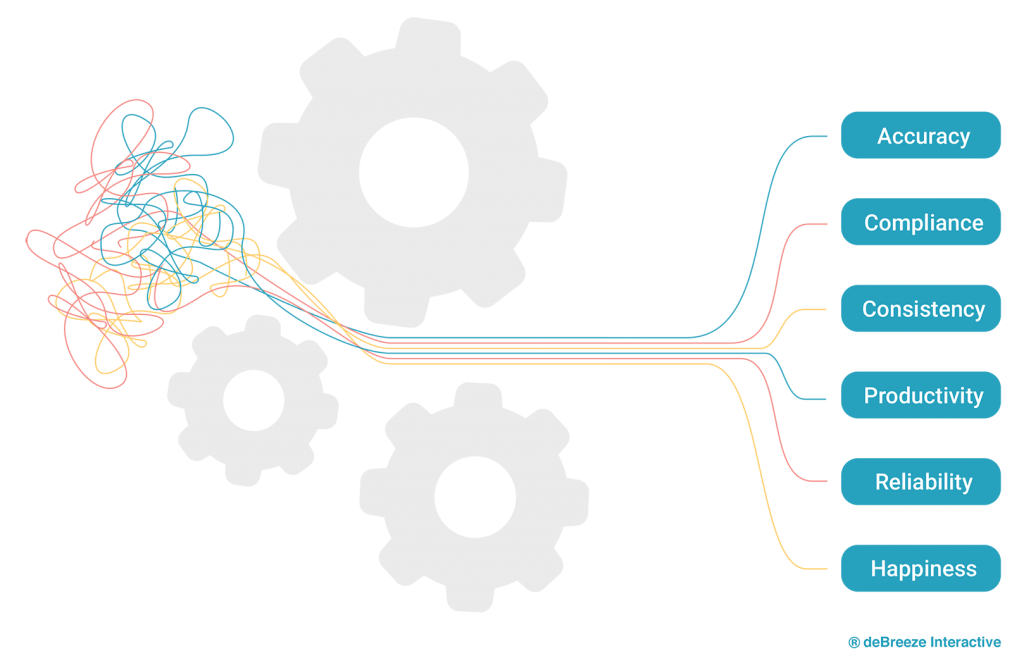 Robotic Process Automation (RPA)
RPA is the use of software bots by businesses to automate low-level routine, monotonous tasks. In the process, they free up resources to work on tasks that require higher level of care and emotional intelligence. It is effective in completing repetitive processes, such as data entry and action triggers, much faster and with much less errors.
It helps organizations in two fronts; efficiency by removing the need for some resources and cutting costs, and innovation by freeing up human resources for higher level idea driven contributions that are core to the business. As businesses look to scale and improve upon entire experiences, however, in needs to work in tandem with Digital process automation (DPA) amongst other cloud-based apps.
Digital Process Automation (DPA)
DPA is part of a wider digital transformation initiative to automate the conventional business process. Automating business processes, which are traditionally set in place to deliver maximum efficiency and cost containment, is instead focused on enhancing the customer and experience by extending them to customers, suppliers, and partners.

Through DPA, organizations achieve a more dynamic automation of customer-journey while having complete human control. They are not implemented as a means to fully replace tasks normally done by humans. As in RPA, DPA helps organizations the in efficiency and innovation. These advantages coupled with its affordability are the drivers for the increased demand for its adoption.
Designed for Application on a Range Verticals
By automating repetitive tasks using by passing them on to software, organizations are improving customer experience with reduced redundancy and increased efficiency. Some of the processes organizations can automate to gain high operational efficiency and gain high customer experience include:
Energy and Utility

Automation
Meter Reading Validation
Account Management
Energy Trading
Issue Tracking
Billing and Accounting
HR and Procurement
Account Management
Lending and Financing
KYC, AML, and Risks
Invoicing / Bills
Payments / Remittance
Analytics / Reporting
Booking Management
Loyalty and Client Relations
Competitor Pricing Analysis
Regulatory and Compliance
Claims and Issue Processing
Payments and Billing
Account Management
Lending and Financing
KYC, AML, and Risks
Invoicing / Bills
Payments / Remittance
Analytics / Reporting
As organizations streamline the operational processes through automation, they see reduced errors, become faster, and streamlined, freeing up their most important resources to focus con quality of care. Four top advantages of automating processes include:
Gain Data-Driven Insights​
Gain Data-Driven Insights​
An analytical approach to run your business. Business intelligence to make informed decisions.
Boost Workforce Efficiency​
Boost Workforce Efficiency​
Increased productivity with less. Less time and workforce required for boosting efficiency.
Increased Revenue and Cost Savings
Increased Revenue and Cost Savings
Ability to quickly identify financial leakage and save on redundancies and related costs.
Enterprise Software Services
Your business needs a reliable software solution to provide mission critical support to achieve organizational objectives. Built iteratively to scale, it should automate and support cross-departmental processes, collect large amount of organizational data, process complex data to output insightful analytics, leverage business intelligence to improve widespread organizational performance, and ultimately grow business.
Some business needs require custom software solutions that can't be met by off-the-shelf alternatives. Bespoke solutions for enterprise systems call for specialized set of tools, expertise, and ongoing support. Leveraging industry standard technology stacks, our team develops tailored software solutions to address specific challenges. 
Learn more about how our team can help you define your business requirements to iteratively develop and release scalable solutions.
The right 3rd party cloud solutions significantly improve business process efficiencies. Equally important is the consideration of how these solutions integrate with existing systems your team depends on and how they fit into the overall workflows of your company. deBreeze has successfully integrated enterprise software infrastructure for a variety of sectors to support information, resource planning, customer relationships, sales and marketing automation and so on. 
Learn more about how you can benefit from enterprise cloud integrations.
Legacy systems critical to daily operations should evolve to fulfill changing business needs and industry standards. Limitations and inefficiencies caused by outdated systems cause hamper productivity, experience, and overall growth. Starting with an in-depth technical audit, our team will help you identify system inefficiencies and curate a actionable solutions. 
Learn more about how you can prepare your legacy system for the digital future and improve your organization's agility and efficiency.
The balance between cost and time-to-insight is one of the common challenges faced by startups building a new product or enterprises exploring new opportunities. The lean startup approach of minimum viable products (MVP's) is an outcome of these challenges. The concept is simple—quickly build the smallest yet fully functional version of the idea into a product to test and analyze by following the build-measure-learn process, with clear success and failure metrics.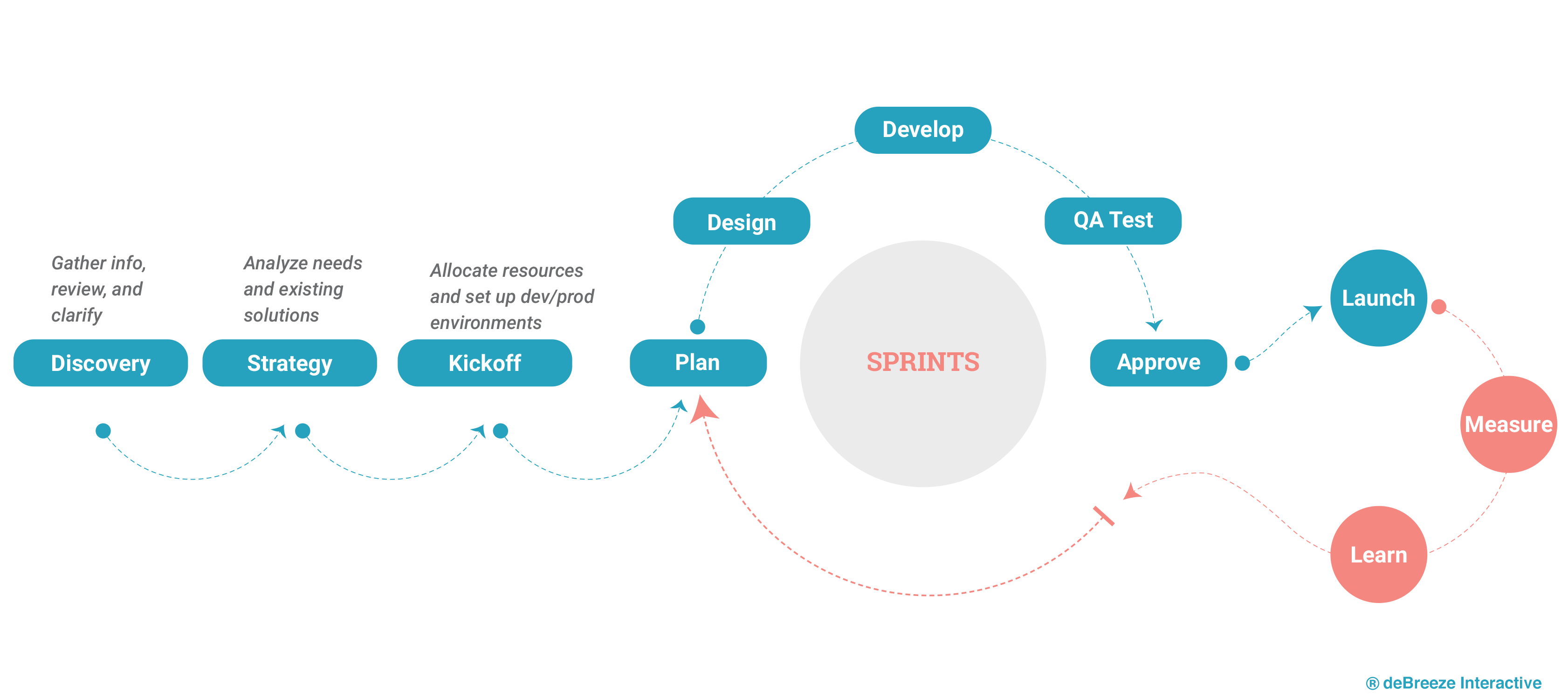 MVP's are now integrated as a critical part of the digital product development process and/or a proof of concept by startups and enterprises, allowing businesses to test a product hypothesis with minimal resources.
As a process, MVP's enable businesses to gain immediate value while minimizing costs. That means, quickly building the core functionality that could be tested to learn more about the end-user and validate or invalidate assumptions. Validation clarifies the sequential steps for continuing down the set development path and iteratively building in small steps, reducing risks, cost, and overcommitting. By invalidating assumptions, MVP's provide insight into what users want and consider pivoting with future iterations that better serve customers.
MVP as a Proof of Concept
In some instances, an MVP serves the purpose of proving a concept. Quickly built with the core features to solve a specific problem, it can gain early adopters. This helps teams prove the merit of the business potential and strengthens a position to win buy-in from internal stakeholders or external investors. So leverage this powerful approach and start testing product hypothesis and market viability with minimal investment with the help of an MVP as a proof of concept.
Mobility and Accessibility
With capabilities like geo-locations that are unique to mobile devices, enterprise mobile applications present opportunities for personalized engagement with a targeted audience. They empower the sales teams managing customer journeys, account teams to increase their ability to manage expectations, HR teams to provide employee accessibility, and all teams to collaborate. This enables the business to capture valuable engagement data that provides actionable insights to iteratively personalize, optimize, improve customer experiences.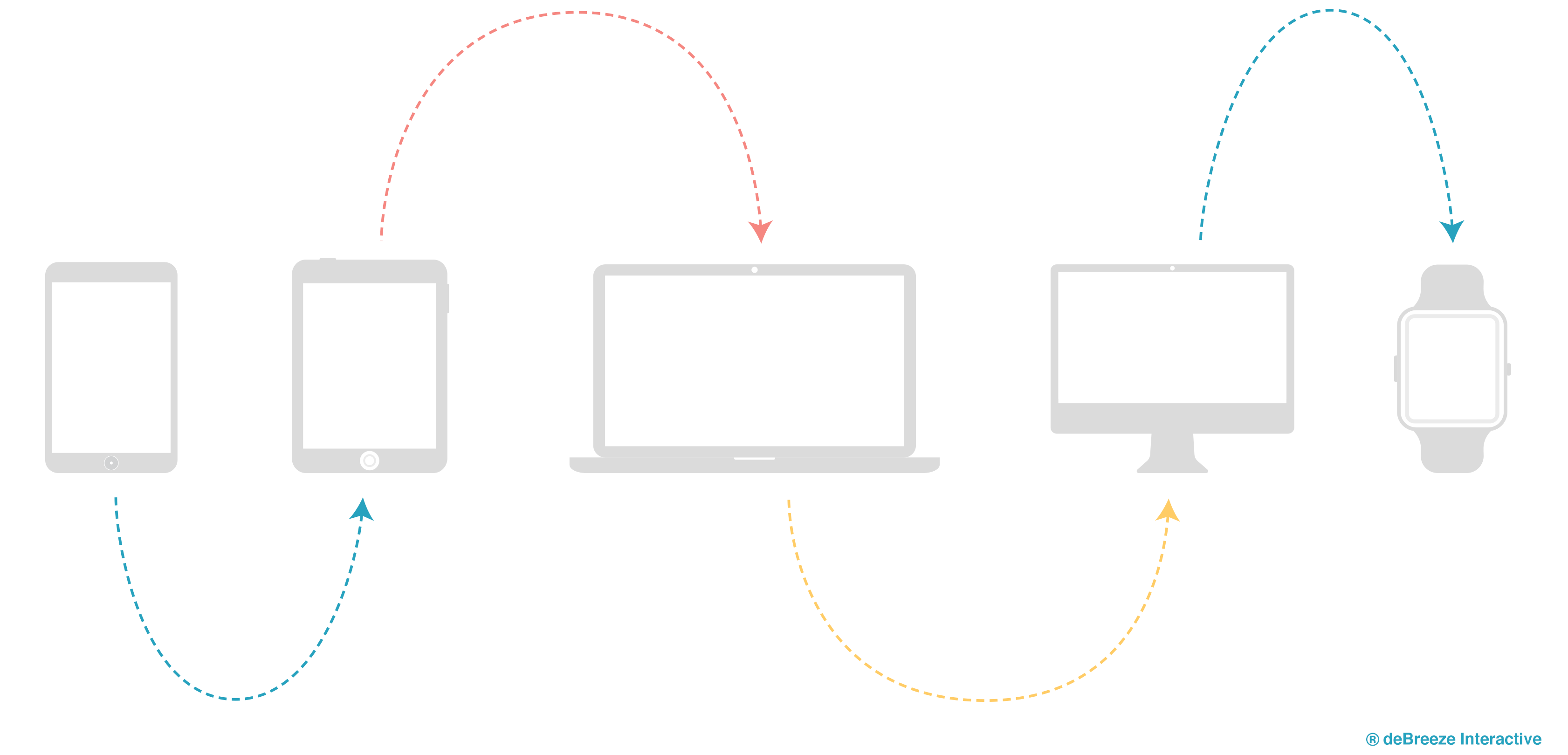 It's time for enterprises to drive growth not only by delivering experiences that go beyond digital touch points but also delighting customers with seamless cross-channel experiences any time, any place.
Native mobile applications present new opportunities for designing unique gesture interactions to deliver experiences. Other content is suitable to be served through web that is optimized for mobile. A hybrid approach—optimized web pages for wrapped in a mobile application—is catching on quick.
It is not enough that users can view their data on their mobile devices; they want to continue their interaction across multiple devices, as part of a seamless customer journey. Users have become device-agnostic and expect the enterprise portal to provide a smooth and consistent cross-channel experience.
Development Capabilities​