Founded in 1949, Medtronic is the world's largest stand-alone medical technology development company. With offices in 155 countries and 92,000 employees, the company is fortune 500 with clients that include hospitals and healthcare centers around the globe.


With thousands of sales team distributed all over the world, the treasure trove of proprietary and sensitive clinical data calls for special attention to security. However, data security and simple user experience usually do not mix. That's when Medtronic reached out to deBreeze to help streamline the process.
The first problem that needed to be addressed was processing a complex and constantly changing clinical data. The output had to be presented in the form of easily digestible and beautiful graphs. The visualizations need to be highly interactive to allow the user to jump across multiple data sets and display the outcome. And most of all, the numbers should be current and the product should be secure.
The solution devised was a backend technology that pulls clinical data directly from Medtronic servers in XML and Jason formats, processes the data, and then visualizes it in real-time. To display the output, our user experience design and engineering teams created an intuitive iPad application. Leveraging the highest form of security, the sales team access the application and create timely and compelling presentations displaying real-time data visualizations with just a couple of clicks. Thus, a streamlined global sales team and confidently communicating value proposition.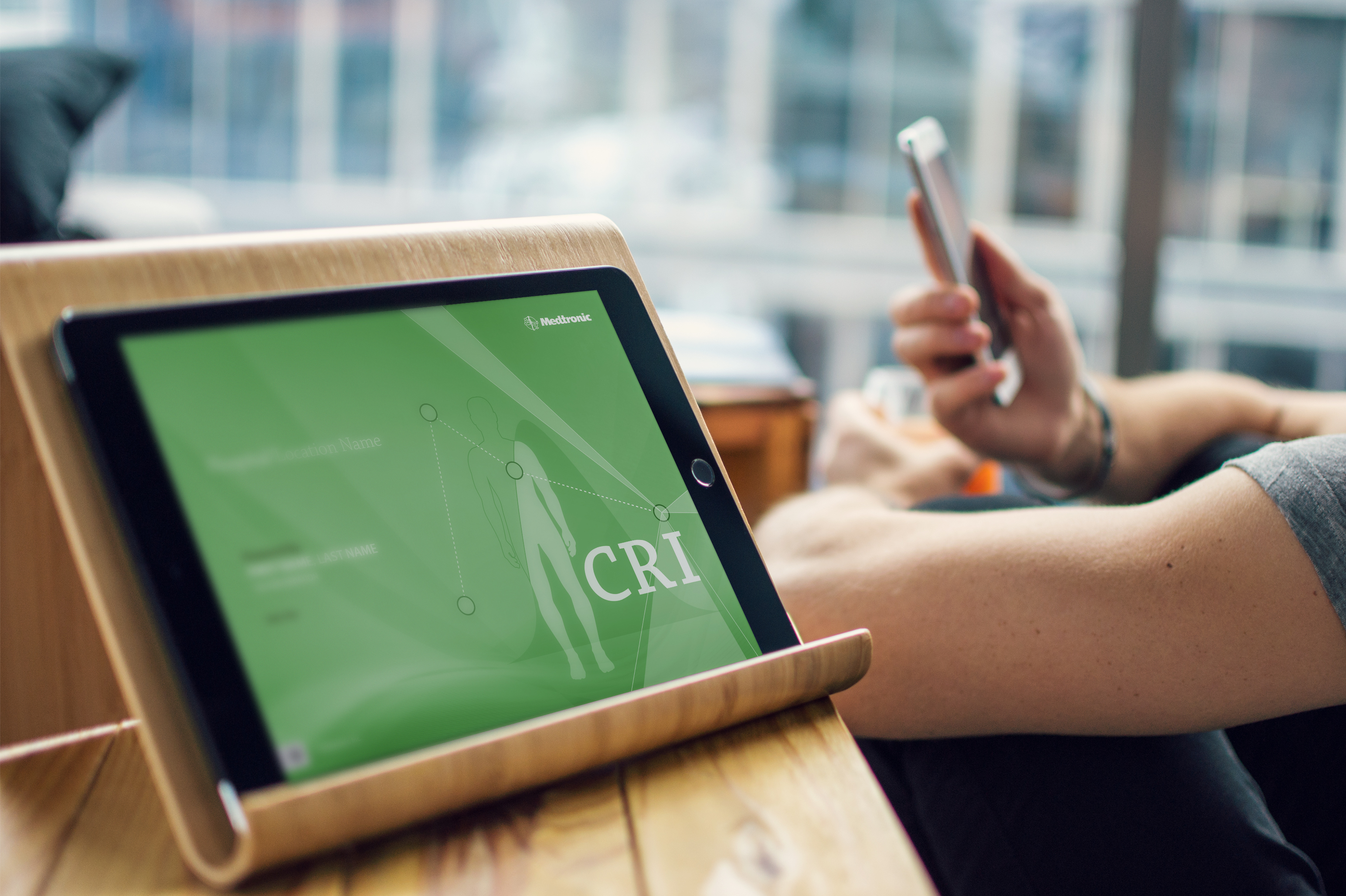 After login, a salesperson will be able to add basic presentation info such as data, name, client name and so on. Alternatively, leveraging machine learning, this can be auto-filled to an actual date, use a location-based info to suggest hospital name, and sales person's info from previous user behavior. 
The product extends its use case to enable users to create custom pages as if they are in a Powerpoint application using the "New pages" feature. They are able to add necessary information to a pre-designed template and insert the slide anywhere in the presentation.
The app also enables users to access a proprietary resource database such as research documents and white papers that are pre-filled in static slide formats that can be added to the presentation if necessary.
Static and dynamic pages throughout the application are beautifully designed in collaboration with the team at Pavomatic, thus sales team will not need to have any technical know how.
Dynamic screens include the graphs. These are screens with multiple touch points that show big data visualized beautifully in real time.